All it takes is one teacher
Looking back, Umair can trace the moment in his life when he felt his potential unlocked. The difference one teacher, a Teach First trainee, made to his future.
That's the power of education.
This is his story.
"Growing up, I was quite ambitious. I always liked to try and do that little bit more and push myself as far as I could."
As a pupil with fewer opportunities than his peers, Umair knew that education was the key to a better future.
One of his teachers, Lily, was on the Teach First Training Programme and made a lasting impact.
"Being from a state school, working class background, I knew the difference that a good teacher could make. And there was one teacher who was fantastic in everything she did.
Her belief in me set the course for my future
"In Year 10, she gave us an 'un-homework' project. It was an opportunity to work on something that was important to me. So, I decided to create a presentation on diversity, and on my own experiences of being a Muslim. I presented to the class, and afterwards Lily asked me if I'd be prepared to share the presentation with the whole school.
"I'd never done public speaking before and it was totally out of my comfort zone. But her encouragement and belief in me set the course for my future."
Lily remembers Umair's presentation with pride.
"The presentation was so powerful because it was so authentically him. And I think that's what made it so moving to listen to and be part of that audience."
I realised I am capable of many things
"Doing that presentation made me realise I am capable of many different things," says Umair. "I shouldn't shy away from putting myself out there and trying to push myself as far as I can."
It's stories like this that show why Lily trained to be a teacher.
She says:
"I grew up in Feltham, West London, and at that time it wasn't a place where I particularly felt safe or a strong sense of belonging. My main motivation for succeeding at school and achieving academically was that it was my route out of Feltham.
"I was lucky enough to have a teacher at my school who was a Teach First trainee herself. She often shared with us that she'd gone into teaching to teach young people who didn't have the same opportunities as others, or for whom there were barriers to success beyond their control.
"What she said really stuck with me and I thought, 'that's something I'd like to do as well.' To see young people reach their full potential is why I do what I do."
A bright future ahead
That passion for supporting pupils facing the toughest challenges led Lily to Umair's classroom. Her support and encouragement helped him to discover his potential and pursue the future of his choice.
"After I did my GCSEs, I went on to college to study biology, chemistry and maths at A-level. And I'm now in my fourth year of studying dentistry at the University of Leeds," Umair tells us.
"Without the support I was given at school, I really couldn't have made it here. I've realised that it isn't a level playing field out there. There's a lot of work that still needs to be done to make sure that working-class students like myself get the support they need to reach their full potential. That's why the impact of a teacher is so important.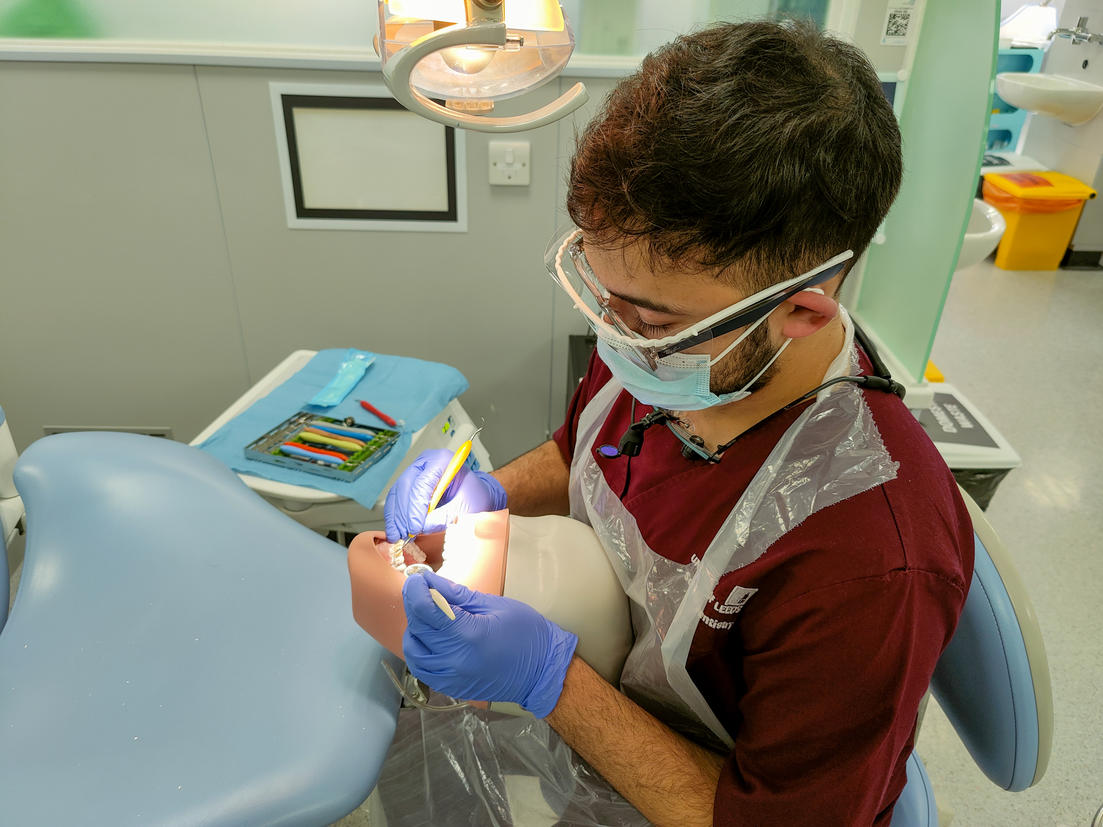 "All it takes is that one teacher to make a difference."
Watch the moment Umair and Lily were reunited: