Ask the Experts: PwC on Championing Social Mobility 
Supporting Teach First for over 10 years, PwC has recently become one of our Transformation Partners.
We're excited to have such a long-standing partnership with a business leading the way in tackling social mobility. PwC are ranked number one in the Social Mobility Employers Index and are a leader in inclusive recruitment. To celebrate this milestone and PwC's success, we got together to discuss their approach to Social Mobility and why working with schools is key.
Q: How does PwC define social mobility and why is it so important?
Social mobility is often measured as someone's access to different occupations and income potential, dependent on their parents' circumstances. It has stagnated over the last four years, with a 'postcode lottery' bringing significant variations in access to opportunities across the country. It's a major issue for our economy and we believe that someone's future should be determined by their talent and determination, not by their background.
The issues related to social mobility are complex and the solutions are many and varied. At PwC, our purpose is to build trust in society and solve important problems. As such, we believe businesses have a major role to play in advancing social mobility. As major employers and influencers in the societies we serve, businesses can effect positive change and we should use it - both by taking steps within our own organisations and by working alongside others to increase the footprint of our combined efforts.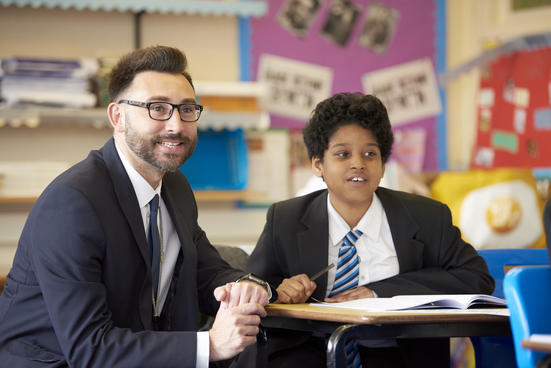 Q: What is the first step an organisation can take to help tackle social mobility?
Don't underestimate the difference you can make. In 2017 we created a dedicated Social Mobility team within our business, who developed a five-year strategy: covering activities related to recruitment, progression, communities and advocacy. It includes a range of targets relating to both our work internally and with our communities. We hold ourselves accountable by publishing data on our progress every year in a social mobility scorecard within our annual report.
We appreciate that not all organisations will have the level of resources required to create a full-time dedicated team in this area, but we do recommend having a strategy with senior level support and a way of measuring accountability. Be prepared to educate the key internal stakeholders and staff members needed to successfully embed the strategy throughout your business - increased external scrutiny in this area may help you promote social mobility within your organisation, but it also makes sound business sense to find and engage with the best people who can become advocates for you.
It's a broad agenda, so you'll need input from a diverse group of people with different areas of expertise across your business. You can also learn from work you've already done in other areas of inclusion. When working with schools, it's worth considering which third party providers or social mobility charities might be able to provide support, including links with schools. The schools landscape can be complicated to navigate, so it's important to consider regional differences to tailor the work you do to different areas.
Q: What has PwC done to make sure Social Mobility is a priority?
As mentioned before, we've set targets to really focus minds and hold ourselves accountable. We've developed a strategy and have a dedicated team to ensure we're constantly taking steps in the right direction. We've outlined our support for social mobility across the UK by becoming a Department for Education Skills Partner, a member of the Social Mobility Business Partnership and sector lead signatory to the Social Mobility Pledge. This visibility again holds us accountable and provides us with valuable networks in which we can share our learnings - and learn from the work of others.
We've updated our recruitment processes with an eye to increasing the number and variety of routes into our business; we've sought to develop an inclusive culture where difference is celebrated, to ensure that people are promoted and rewarded on merit and we've remodelled our community activities to ensure they're reaching those who are most in need.
We're also very proud to have been a Teach First partner for the last 10 years. Our partnership has helped Teach First to support 75,000 students and we have played a significant role in helping recruit 14,000 teachers into the classroom. We're really proud that our Teach First ambassadors continue to support the work that both PwC and Teach First do from beyond the classroom. We've got a long way to go on our journey, but we're really proud of our progress so far.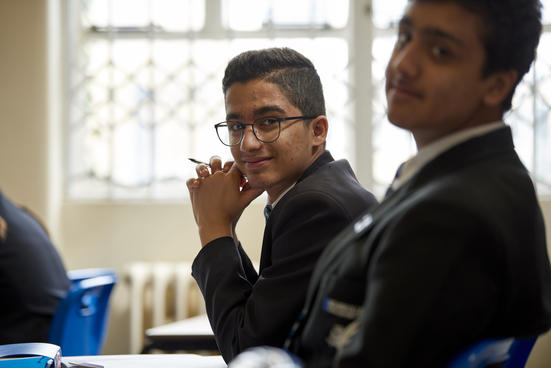 Q: How do you work with schools to really make a difference?
Between 2017 and 2022 we're aiming to help 25,000 young people develop workplace skills through our programmes with schools and colleges across the UK. We're also supporting the Government's flagship Opportunity Areas programme as one of the initiative's cornerstone employers, developing the employability prospects of young people in Bradford.
Our aim is to create opportunities for pupils to develop their skills and access careers in business, whether at PwC or beyond. We target schools based on socio-economic and performance data, providing support through activities such as mentoring, developmental workshops, office visits and skills programmes. In the past, we typically ran our schools programmes in locations close to our offices but we've changed our approach, mapping 25 social mobility coldspots identified by the Social Mobility Commission to our office network to ensure we're delivering our support where it's most needed.
We run a series of remote and virtual activities, which students anywhere can access via our website. We also have a range of online resources available, including a toolkit with skills sessions and lesson plans focussing on technology and digital skills, wellbeing and resilience, employability and financial literacy.
Q: How has the Teach First and PwC partnership helped?
PwC's 10 years of partnership has helped Teach First to support 75,000 students across their schools and provide a range of great opportunities to teachers, parents and students. This includes mentoring and coaching, access to office visits and events, employability guidance and a greater insight into the range of more formal opportunities we offer. These include Year 12 work experience programmes and Higher and Degree Apprenticeships.
We currently have 150 Teach First ambassadors working at PwC who continue to tackle educational inequality from beyond the classroom through the work we do with Teach First.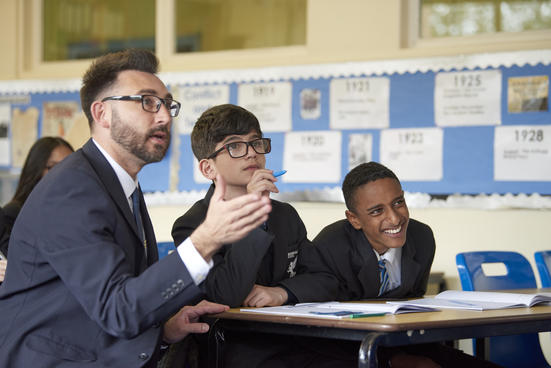 Q: What can a school do to work with PwC?
There are many ways a school can work with us. Some of our programmes target schools based on socio-economic and performance data and we work with other schools through our Student Recruitment team. They offer a range of activities including office open events, virtual activities and our National Schools Employability Challenge. Our virtual activity, our Employability Skills Online Toolkit (which includes sessions with lesson plans for teachers) and the Tech We Can lesson plans are available to all schools.
We offer a broad range of activities and hope that these provide students and schools with opportunities for sustained engagement. We also run 'Back to School' visits across the UK, which provide students with valuable advice about the opportunities that are available and the skills that employers like PwC are looking for.
Corporate partnerships with companies like PwC are vital in our mission to build a fair education for all. Take a look at our corporate partnerships page to find out more about what supporting Teach First looks like.