How I helped 45 girls in Delhi return to school
Teach For India operates across seven cities in 260 schools and impacts over 32,000 children. The largest intervention is in Delhi, which covers 56 schools with the help of 235 fellows (similar to Teach First ambassadors).
Saumya was placed in a community in Delhi called Sangam Vihar, a community that experiences high levels of deprivation. This is her story.
I was fresh out of university when I started my role as a teacher in the Sangam Vihar community. 
Reaching Sangam Vihar was a challenge in itself – a three-hour daily commute using local tuk-tuks. On my first day, as I made my way through the narrow serpentine lanes, I was disillusioned by the sights I saw – young girls doing household chores when they should be in school, overcrowded homes with no electricity and water.
When I reached the entrance of my school, I could hear the hustle and bustle of students playing outside. You would think it was break time, but school was like this throughout the day: children outside, classrooms locked and teachers – if they came to school at all – spending more time chatting in the staffroom than attending their class.
Still excited to see my classroom and the 45 (yes!) girls I would be teaching, I made my way to the temporary shacks that had been created to accommodate the students.
Not your average first day
When I got to the classroom, there were no desks, mats or books. And only four students were waiting for me. I asked myself not how will I teach, but who? 
Children in the community are responsible for household activities. Since their parents are daily wage earners, young girls are responsible for collecting water, cleaning homes and looking after their younger siblings.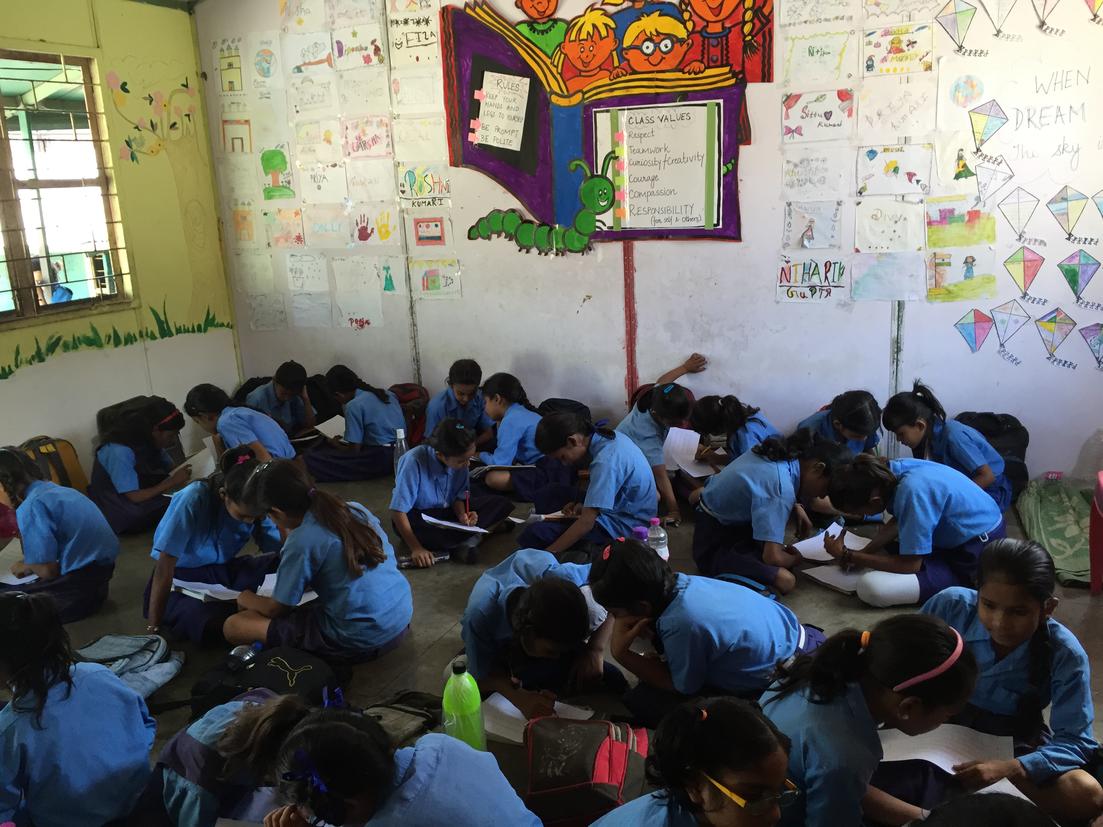 Coming to school was not their priority, and sending them to school was not the parents' priority. Parents would often choose to send their sons to school instead.
It dawned on me that I had many challenges ahead of me.
Communication and trust
This led me to my first steps to bring about a change: I had to motivate and build confidence within the community.
I became painfully aware of the community's experience with the education system. Parents complained about teacher absenteeism, no resources, no support and aggressive communication.
I started by asking the parents to sit through my lessons to see the content that I taught. Since both parents and students had limited to no knowledge of English, the lessons were simple activities. I wanted to build skills and empower the students with the knowledge of the English language that is now widely used and required to gain employment.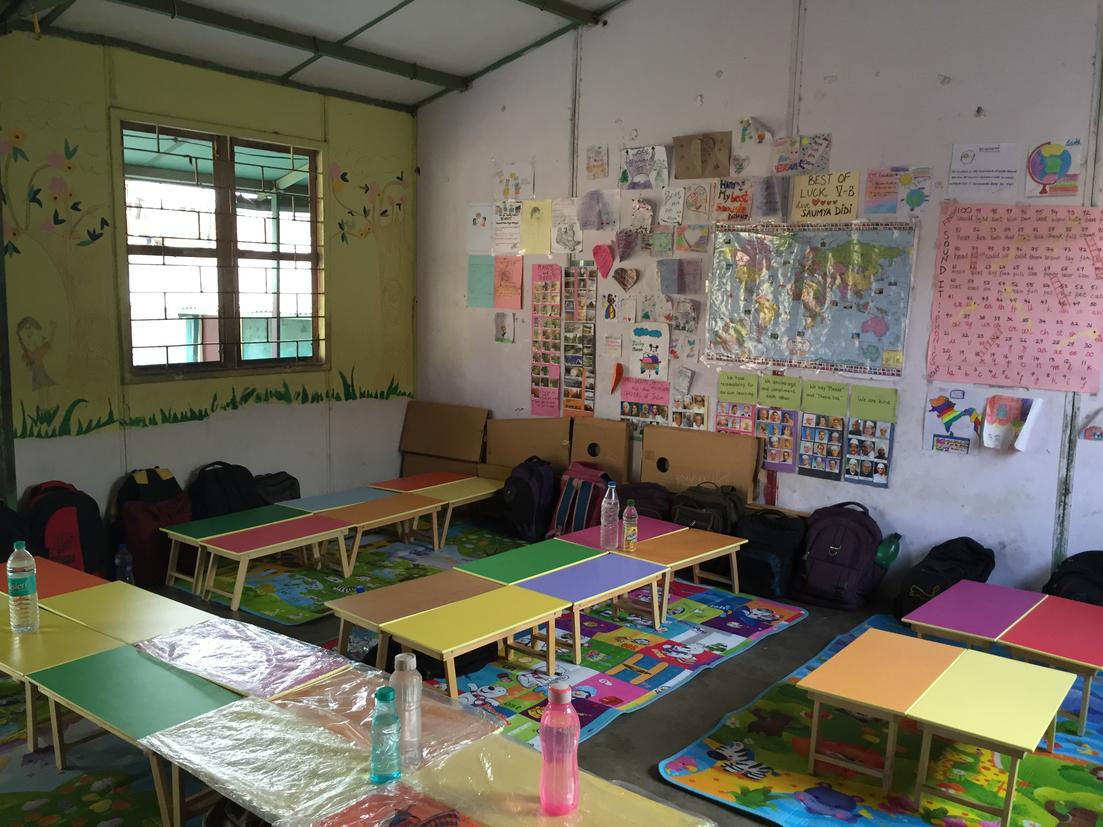 I also asked parents to help me paint the classrooms. I drew on the walls and had the students who attended school help me to colour them. This helped the pupils feel they were valued and encouraged to attend classes in a space they helped create.
Slowly but surely I started to build trust in the community.
Creating an environment to learn in
In a matter of six months, I was able to create a non-threatening environment for students to thrive. Eventually, my class reached its full attendance of 45 girls on a daily basis.
But despite my efforts, the children were still marginalised. They did not have desks to sit on. As a class teacher responsible for teaching all subjects to the class, I had numerous conversations with the principal discussing the challenges me and my students were facing. He said there were no funds for the school to spend on desks and books for so many students.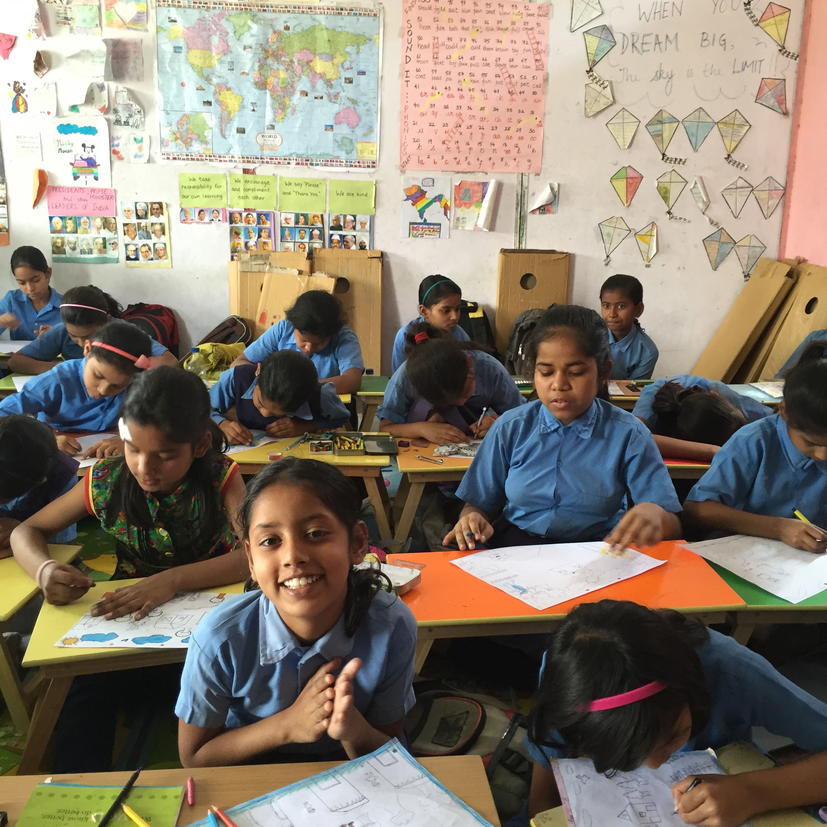 Since schools lacked funds, I started a crowdfunding campaign to garner support from my network. I also wanted to make the principal a co-partner in my efforts and success. The campaign was a success and as a result pupils gained access to some resources such as desks and books.
Giving students a voice
As well as the physical environment of the classroom, I ensured learning was personal. I observed what pupils enjoyed and came up with innovative games, such as snakes and ladders for phonetics and basic arithmetic. This helped develop trust and respect for me as the students felt seen, and they appreciated the effort I put into planning lessons creatively. Because of this, respect became our classroom's ethos.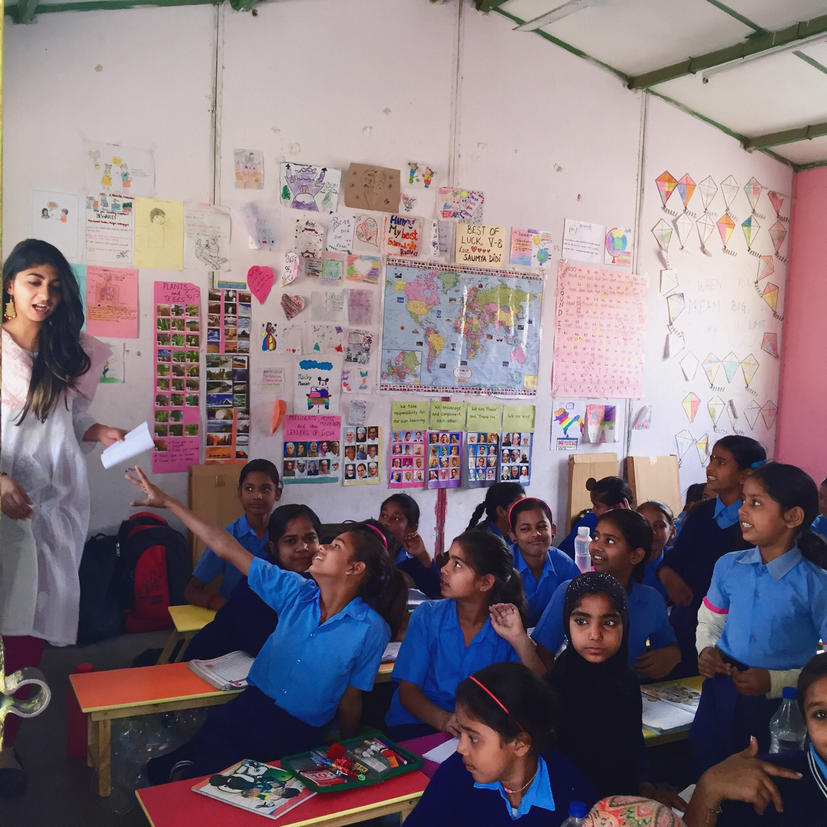 After seeing the positive changes unfold, I decided - along with my sister who was also doing the Teach For India fellowship - to pilot an initiative that provided resources for inclusive learning at a citywide level. We provided tailored lesson plans that related to the students' contexts, and incorporated visual, auditory and kinaesthetic lesson plans and activity resources. The project impacted 40 classrooms and 1,600 children across Delhi.
After a year, I could see tangible differences in my classroom. It lit up from the glow of 45 smiling faces, becoming a safe and engaging learning environment where each pupil felt seen and heard.
It's not the end, but the beginning
Teachers became motivated by my approach and stayed longer in school. Parents withdrawing their daughters from school after Grade 5 to send them to their village to be married - a common occurrence in this community - was not seen for my class. I can proudly say all my Grade 5 girls are now in Grade 10, and some have dreams of becoming doctors, police officers and even teachers!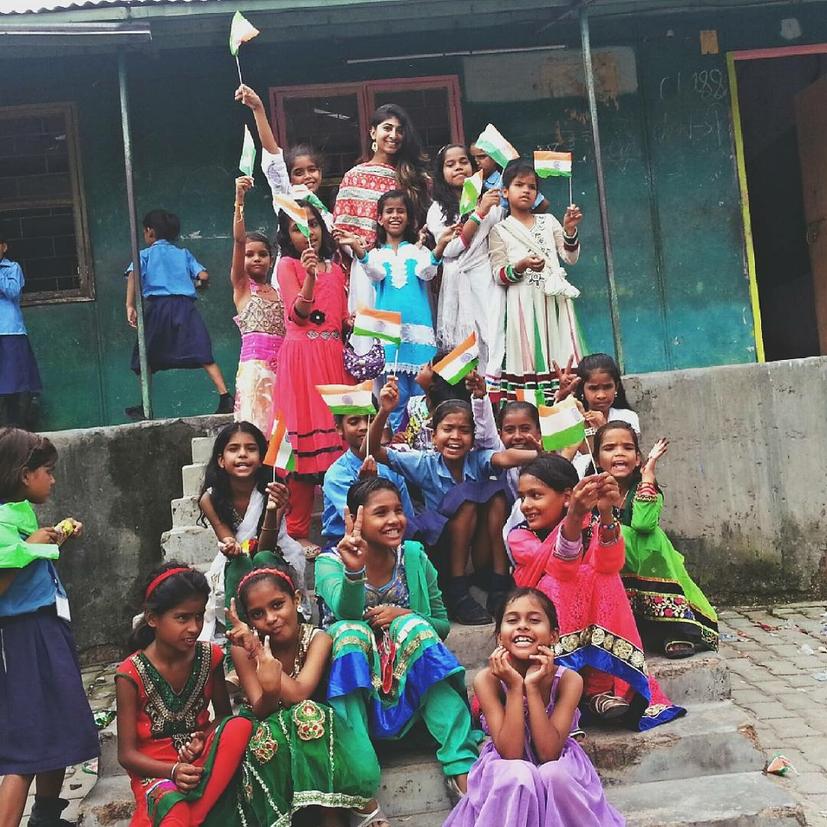 What was unclear to me at first is now clear – I can now see what teaching as leadership meant. Although my success may not have resulted in every student achieving high grades, my commitment did result in students enjoying school, respecting each other, celebrating themselves and, most importantly, they started believing in themselves.
If you've been inspired by Saumya's story and are considering teaching disadvantaged children in the UK, read about joining our Training Programme: