Doing the NPQH made me a better headteacher: Part Three
In this story series we've followed Mat Galvin, headteacher of The Macclesfield Academy, as he completes the Teach First NPQ in Headship. Previously, Mat shared how the NPQH and the support he's received from Teach First has helped him to address some of the school's biggest challenges, from poor community engagement to reduced staff capacity.
Missed part one and part two of Mat's journey? Catch up now.
In the final part of our series, Mat reveals the progress he has made, and how the school – and the connection with the wider community – has improved since he began implementing what he's learned on the NPQH.
From 'struggling' to strong relationships
This time last year, we were a school with a 'struggling' reputation. With a double 'requires improvement' Ofsted rating, poor pupil outcomes in key subjects and a complicated history – it's no surprise that we experienced low community engagement and fewer children enrolling. Now, since starting the NPQH, we've built strong relationships with parents and the local community, we've increased our capacity, achieved better than expected pupil outcomes and we're welcoming a growing number of Year 7s thanks to our efforts.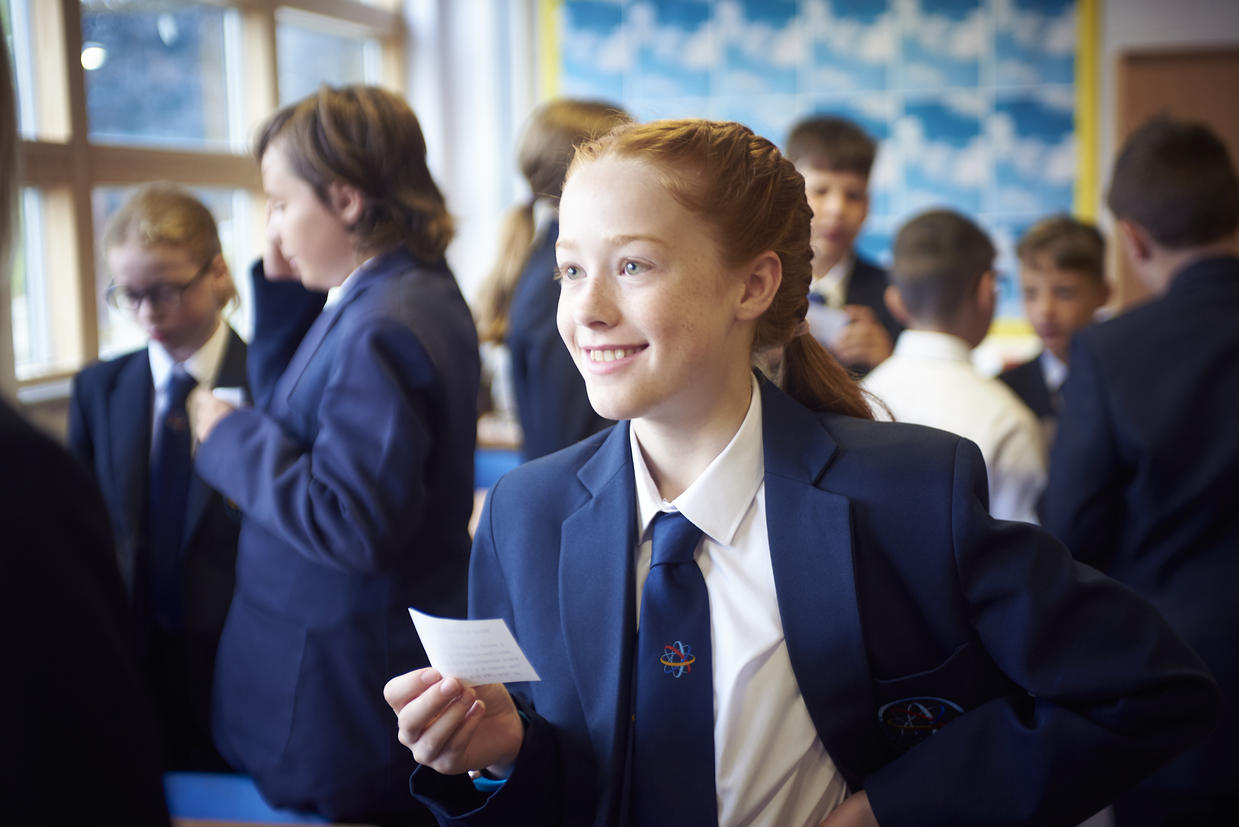 A community partnership
Last time, I shared about our work to connect more effectively with parents and the wider community, and how we've gone from minimal engagement to ensuring the community has a voice in decisions about the school. We've taken this a step further, partnering with local primary schools to grow our visibility and improve our reputation. There are five local schools we work with and the headteachers are open to working collaboratively, sharing programmes and facilities. We've hosted combined training and professional development, pooling our collective knowledge and experience in different areas, like oracy and literacy.
We also recently held a sports day with a local primary school. 30 school leaders came to support, and we put on a cream tea for the parents afterwards. Honestly, I've never seen a parents' race as competitive as that one – they were incredible!
This isn't something I could've pictured happening a few years ago, with low parental engagement and declining numbers of pupils coming up from primary schools. The dynamic has definitely changed. Parental trust is at an all-time high.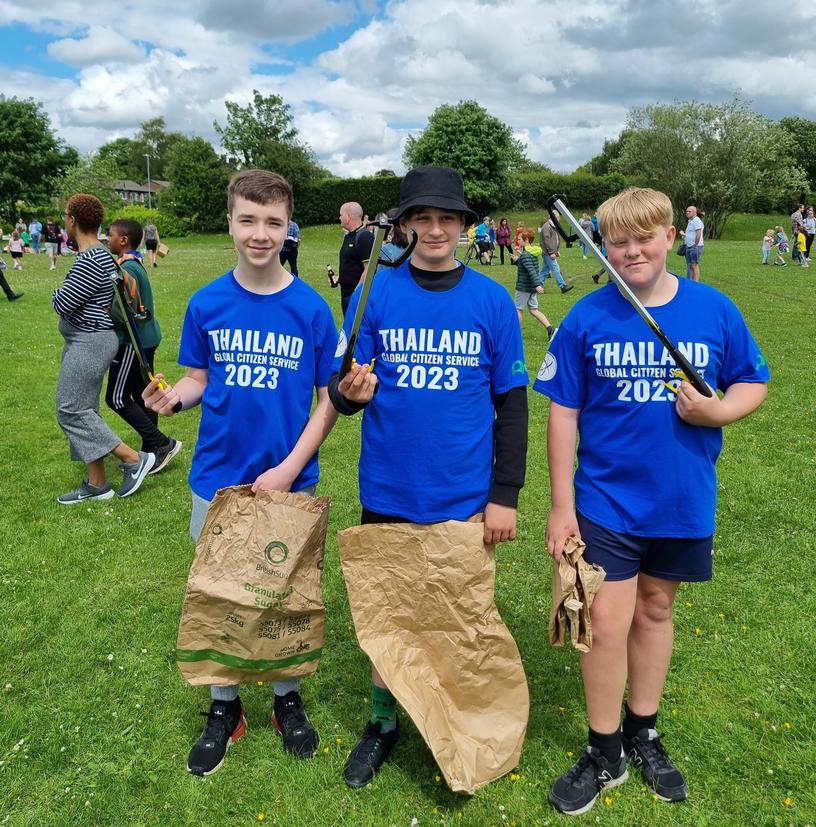 We've also introduced a 'fun bus' to boost our visibility to parents and the community. Our old, grey minibus has been decked out with colour and with messages that effectively say, 'Macclesfield Academy is the best school in the world'. We're planning to drive that out to one of our partner primary schools, with the pupils handing out flyers, which will be a lot of fun.
With increased parental trust and our community visibility surging, we're seeing our Year 7 enrolment grow – a massive turnaround from those previously declining numbers. In fact, in October of 2022, we were already 125% full for the September 2023 Year 7 class – on first choice alone! We've had double the number of applicants compared with last year. And not only that, next year we're expecting to be oversubscribed for the first time.
The pupils have played a crucial part here, and they're so invested. We've had two positive safeguarding reviews, which included a lot of pupil voices. The pupils really live by that idea of being in this together. Being on the NPQH and working alongside other school leaders has helped me see the importance of bringing in different perspectives and voices from both inside and outside the school community – and the difference it can make.
Improved pupil outcomes
The impact of Teach First's support has been huge, with trainees making a big difference in our pupil outcomes - which were not where they should be back in 2020. In Science (a subject where we'd struggled with low outcomes), we've gone from the lowest 25% nationally to the top 25%. This massive improvement has been thanks, in part, to a brilliant Teach First trainee named Ruby who'll be joining us permanently.
English was another subject with lower pupil outcomes, but this year we've had a record year, with another Teach First trainee, Mikaela Fallon, in the department making a big difference. Our signups for the English Baccalaureate have reached 57%, which is well above the national average.
In Mathematics, trainee Christy Smithers is already looking like an experienced and inspirational member of the team which belies the fact she is in the second year of her Teach First training! She has a bright future ahead of her in education.
We've had more Teach First trainees joining this year which has been great, helping us to overcome some of the staffing challenges we've previously faced and growing our capacity.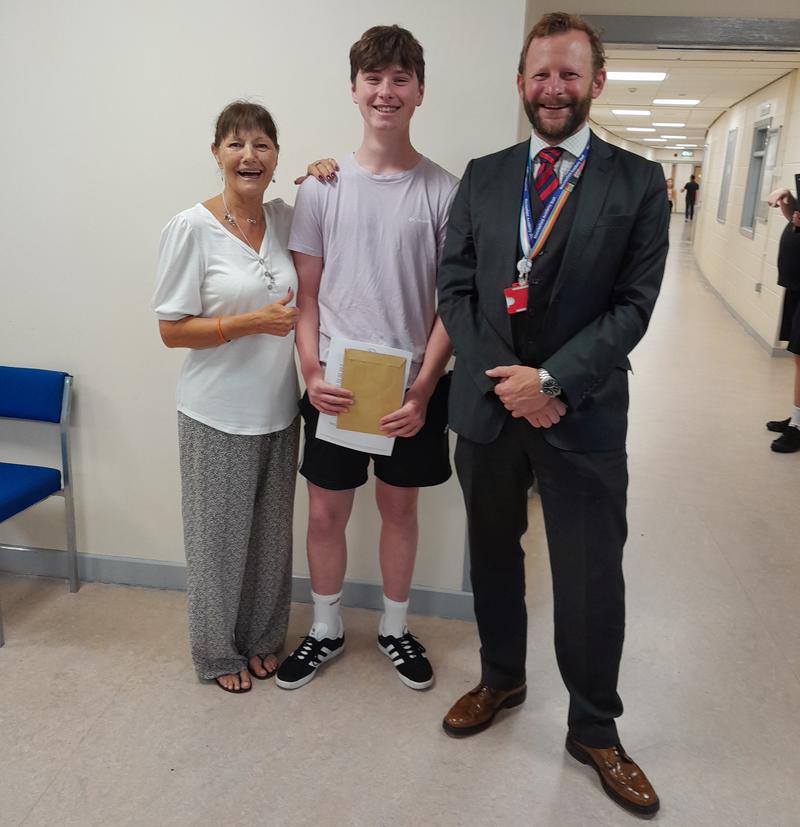 Increased motivation
Since the staff restructure, staff are a lot more motivated. And you can see that high quality in the classroom. Teachers and leaders are demanding more. My job as a head is to unleash that potential in my staff, so they can unlock it in our pupils.
Our most radical change since I took on the headteacher role was the switch from 100-minute to 60-minute lessons, in a bid to improve pupil engagement and motivation. The reaction so far has been amazing. Staff and pupils have become used to it very quickly. Going straight into learning at the start of the day, we've seen a real improvement in punctuality and attendance. We've reduced the dip in motivation in the middle of lessons now that the lessons are shorter, and the pupils are focusing more in that time.
We've also introduced 'whole school reads' during form time, so the pupils get a chance for quiet reading time. I mentioned this to a senior Ofsted inspector recently and he was delighted – he could see our vision to get children to sit and read in the middle of the school day.
Through all of these changes, we've maintained a great culture. We're deeply rooted in the kids' experience of school and we're committed to prioritising that. Getting the opportunity to assess our school culture on the NPQH - with help from the Deloitte Impact Labs - has been incredibly valuable.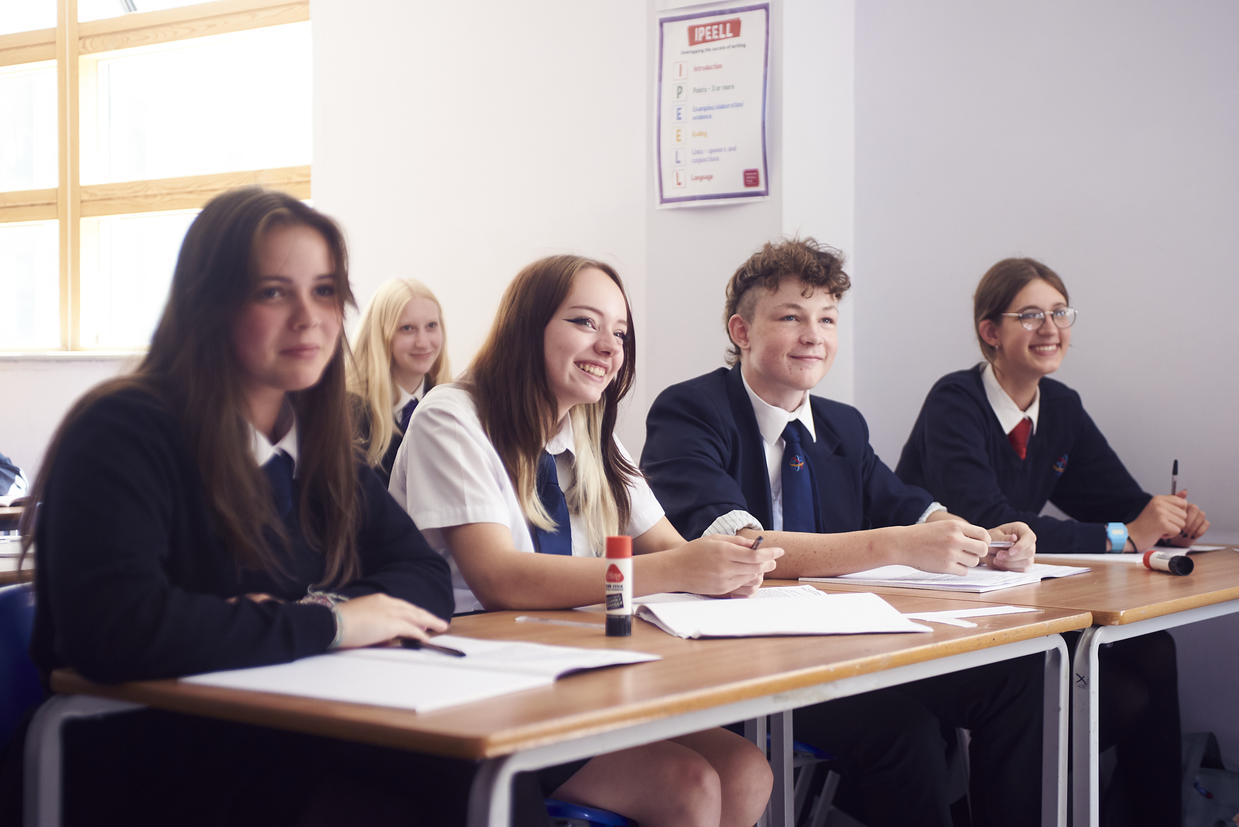 Support from the Deloitte Impact Labs
Coming into a school with a double 'requires improvement' rating has meant I could make more radical changes as a leader. The Deloitte Impact Lab reviewed my leadership style and showed that I drive for performance and am a risk-taker – something that's shown in some of the changes I've implemented here at Macclesfield Academy.
The team at Deloitte had me working with my senior leadership team on a long-term strategy and assessing our culture code. During the Impact Lab, we took a list of priorities for the school, dividing them into quadrants for urgency and importance – with the challenge being to avoid putting everything into 'urgent' and 'important'. From there, we made a plan for improving the school and making the biggest impact for our pupils.
Taking part in the Labs has been incredible. I think in schools there is a tendency to look inward when it comes to development – but there's so much you can learn from business and bring into education.
A new perspective
Our focus remains on strong leadership and ensuring that it feeds directly into pupil outcomes. The collaborative networking sessions from the NPQH have supported me to see things from a different perspective and develop my style of leadership to benefit pupils.
Spotting talent in leadership has been key, as well as ensuring those leaders can influence the rest of the staff body. As a leader, I'm now working to spot talent in my team and then place my trust in them to do a good job for our pupils.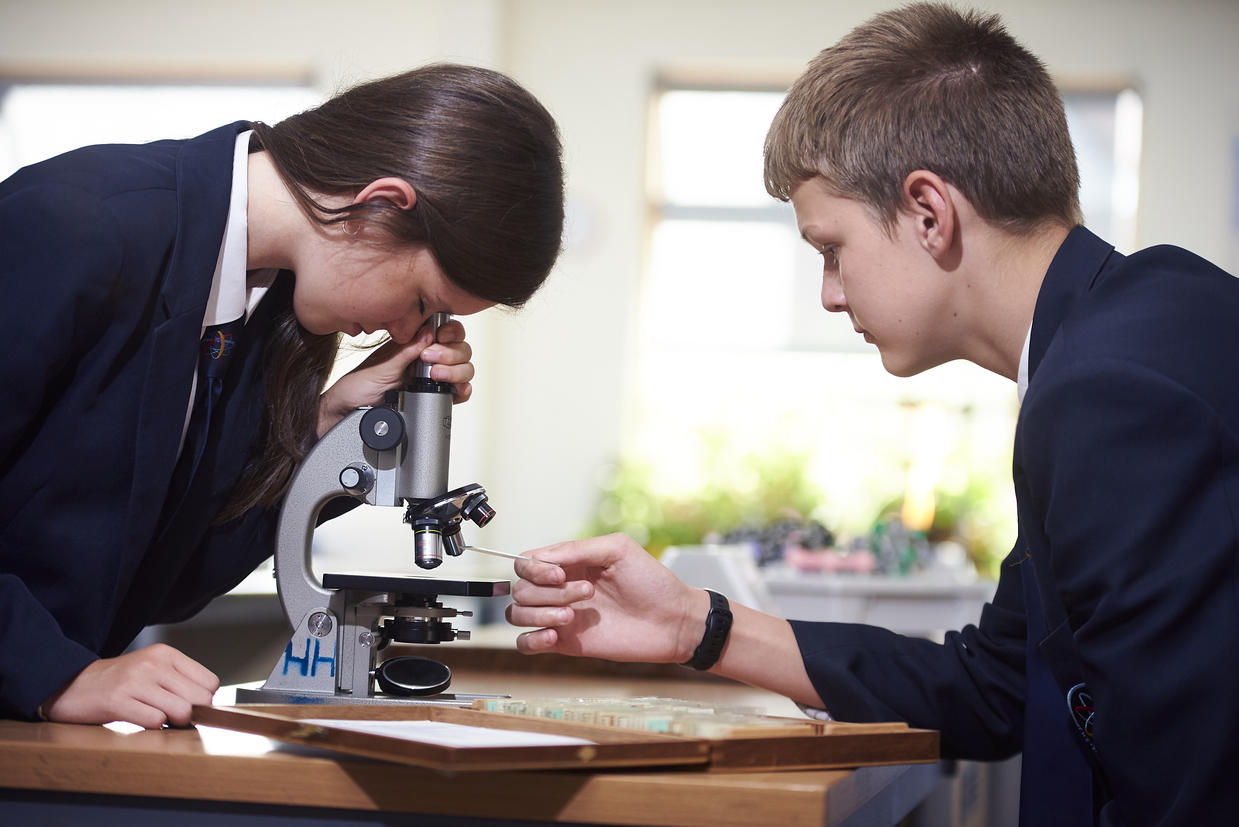 One-of-a-kind support
The networking opportunities I've received through the NPQH have been crucial for my development and in knowing that I'm not alone in this. You're never going to have all the answers, but you can reach out to someone who does. I recently visited a school in Lancashire, Shuttleworth College, to listen, learn and get new ideas. This came from my networking with Karen Lightfoot, Associate Deputy Headteacher, who's in my NPQH cohort. This support is so important when you're facing a situation or challenge you've never faced before. It's helped me immensely.
Better than expected
Results day was quite different this year. There was this ripple of positivity throughout the school.
Lots of kids had done as well as or better than they were expecting. One lad, Jack, who I teach chemistry to, had gone from a grade 3 to grade 7. I couldn't help but give him a big hug.
We've worked hard, and thanks to all that I've learned on the NPQH, with support from Teach First and Deloitte, I'm optimistic for the future – and I think the proof will be in the pudding when we get our next Ofsted result.

If you'd like to explore the NPQ in Headship, or our range of other NPQ programmes, find out more on our website, or get in touch today.
Without the backing of partners like Deloitte, we wouldn't be able to support school leaders like Mat. Find out more about joining our fight to make our education system work for every child as a corporate partner.