Virgin Money London Marathon
Be one of 100,000 runners taking on the Virgin Money London Marathon and help raise funds for Teach First - putting an end to wasted potential.
This is a unique opportunity to take part in the biggest marathon ever staged. By doing so on behalf of Teach First, you'll help unlock the potential in all children, not just some.
Whether you're a seasoned marathon runner aiming for a new personal best, or a novice looking for your next big challenge, this is your chance to complete the race your way.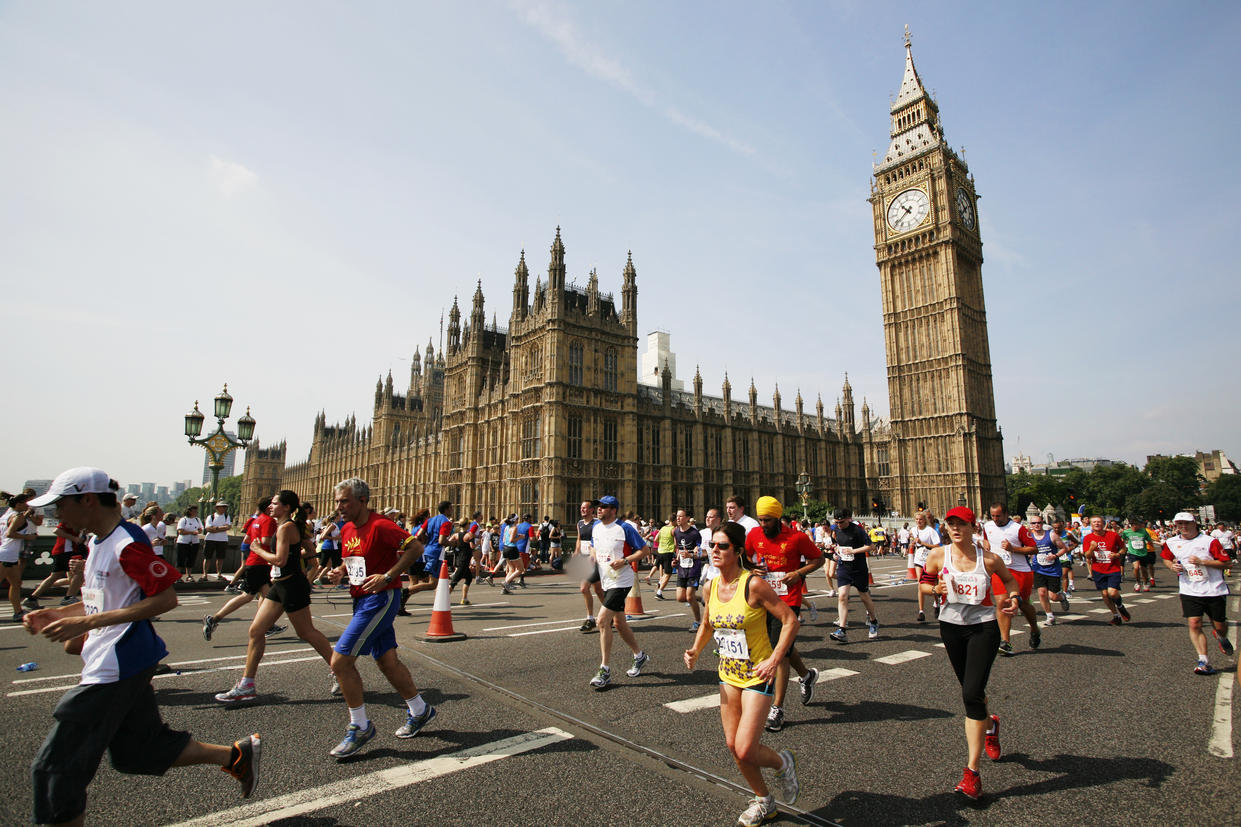 How to Enter
Virtual London Marathon charity place
Run your marathon your way and join #TeamTeachFirst. Registration costs £15 and we ask all charity place runners to commit to raising £500 for us.
The format of the event couldn't be simpler. As long as you start and finish between 00:00 and 23:59 on Sunday 2 October 2022, you can break your virtual marathon down into as many sessions as you like by using the pause functionality on the virtual Virgin London Marathon app.
Just because you're running virtually doesn't mean you're running alone. We're here to support you every step of the way. With your help, we'll get more great teachers into schools to make a lasting difference to young people.
Already got a ballot place? Join the Teach First team
If you're lucky enough to already have your place in either the virtual or in-person London Marathon events, we'd love you to join #TeamTeachFirst.
As an own place runner, there's no joining fee or fundraising target and you get all the same benefits and support from Teach First. We only ask you to get stuck in and fundraise as much as you can to help put an end to wasted potential.
Why Join Team Teach First
Imagine if the London Marathon route had hurdles. Well, that's exactly what education feels like for the poorest schoolchildren.
The UK's poorest children have always had more to overcome than their wealthier peers at school. COVID-19 has made it worse. All children have big dreams. But not every child gets the chance to make them a reality.
Every penny you fundraise helps unlock the potential in the country's poorest children.
£50 could contribute towards training a teacher to deliver careers guidance to pupils in schools serving disadvantaged communities.
£500 could contribute towards delivering bespoke training to one cohort of teachers on our Leading Together programme, supporting school leaders to transform their whole school
£2000 could contribute towards providing a full year's training and support for one teacher on our Training Programme, working to support 150 pupils from low-income backgrounds.
Too many children in the UK are being left behind. By running for Teach First, you'll be running to achieve the results we all want to see: every child reaching their potential. In the classroom, in work, and in life.
Our Support
When you join #TeamTeachFirst you'll get: 
a Teach First technical running vest
a bespoke training plan
our fundraising pack full of ideas to help you achieve your goals
dedicated support from our Events Team to prepare for your challenge and smash your fundraising target
As an official virtual London Marathon participant, you'll also get:
a London Marathon finisher's medal and t-shirt
access to the official virtual London Marathon app to track and log your 26.2 miles, including exclusive audio commentary (featuring famous voice) to provide a memorable soundtrack to the day
We understand COVID-19 may cause uncertainty around events being postponed or cancelled. We're working closely with all parties involved and will update this webpage if and when details change. If you've already registered for one of our fundraising events, you should hear directly from the organisers regarding any changes.
If you have any questions, please contact us at events@teachfirst.org.uk or call us on 020 3862 8420.